Monday, July 7, 2014
Thank you for everyone who entered the
Menulog giveaway.
Congratulations to Jocelyn who won $20 of Menulog voucher! The winner has been contacted via email. If no reply was given in 48 hours, another winner will be selected.
a Rafflecopter giveaway
On the other hand, I have an announcement. I have been thinking of changing new blog address. Currently this blog address is not working well for bloglovin. Hence,
I have moved to
littlebitsofnow.blogspot.com
.
If you have bloglovin, you can follow my blog for the latest update!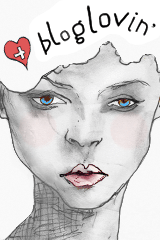 Sunday, June 29, 2014
Is anyone craving a burger right now? I am!
It's no surprise when you see your neighborhood has pizza delivery. But I was surprised when I saw my neighborhood had burgers for delivery. That's how I get to know Babu. Nothing is easier than remembering the word BABU!
This is one of the best places if you would like to customize your own burger!
If you are a meat eater and dislike vegetables, what an awesome option that you could make a burger without any vegetables like lettuce, beetroot, or tomatoes! No longer need to purposely take it out of the burger.
If you are a vegetarian, you can pick whatever type of vegies you want.
I know one of my friends is quite picky when it comes to certain types of ingredients, I would highly recommend this place to him.
I really like their interior design and atmosphere. Mixing different types of chairs - bight yellow wooden, stadium chair and stool. Pick your own comfort zone.
I was blown away with the menu when I can choose the type of meat from 150g to 300g and the way I like it cooked - Med, Med well or Well done.
2 lemon lime bitters. Can never go wrong with it.
Don't be surprised if they don't have serve sauce on the burger. That's because...
You can pick your own sauce! Customers can use as much or as little sauce as they wish. Most places would charge extra money for more sauce.
Babu is probably the only place serving burgers without sauce. Well, they wanted you to try their burger meat before you sauce it up. The meat is made from prime steak, so that flavours and freshness must be admired with a sauceless bite.
Number 1 Burger (
150g with cheese, bacon and fried egg)
150g with medium well cooked beef was good enough for me. It is still juicy and fresh.
I really like the thickness of the beef. Guess what? The
ir burger meat has no additives or preservatives. It is egg, dairy and gluten free!
Instead of spending time choosing the burger from the menu, why not customized your burger from a selection of meats, how well it cook, ingredients and sauces?! Also, they offer delivery service with minimum $30 and no charge for delivery. You can either order through their website or Menulog.
By the way, have you enter my giveaway yet? $20 voucher (
click here
) will be given to a lucky winner and perhaps you can use this voucher for trying out their delivery service and burger experience!
Babu Bar Burger
156 Chapel St, Windsor.
Phone: 03 95106485


Trading Hours:
Monday to Thursday : 11:00am to 10pm
Friday and Saturday : 11am to 11pm
Sunday : 11am to 10pm